As a family-owned wine company, it's our firm belief that we have a long term, intergenerational responsibility to leave the environment and community in which we operate, a better place for future generations. 
It is all about the journey…
Whitehaven is committed to this journey. It is one of continuous improvement. Full of new challenges and opportunities, successes, and failures. But it is one that we must embark on.
We've made a start; we've defined three foundations that will help to guide our sustainability efforts.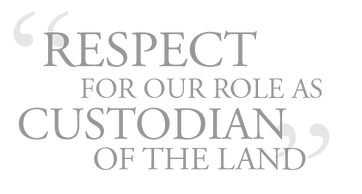 WHITEHAVEN'S THREE FOUNDATIONS OF SUSTAINABILITY